kalum consulting is an international network of consultants based out of North America, Europe and Asia.
"We believe that having a diversity of perspectives and experiences is the best way to create solutions for your organisation, teams and executives."
The name of our company is inspired by the pristine nature that surrounds the Kalum River in Northwest Canada, the second home of Malte Schindler, the founder and Managing Director of kalum consulting.
Arrange initial meeting
"Malte's and Songya's capability of creating a safe atmosphere based on mutual respect and empathy – where all of us could openly discuss challenges whilst learning, developing our leadership skills and getting coached at the same time – is simply outstanding! You can feel their broad experience and candour at any time."
– Director Solutions Consulting, Customer and Employee Experience Management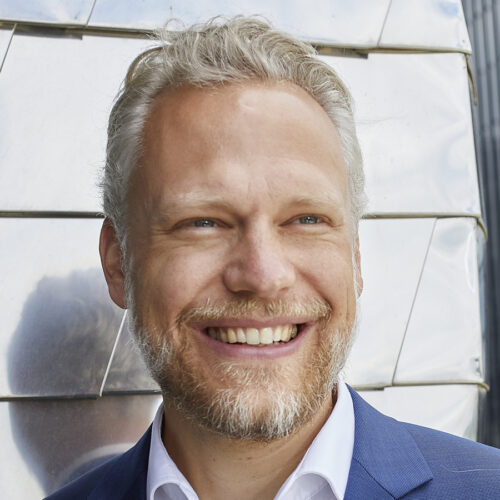 MA International Business (Freiburg im Breisgau, Paris)
BA Communication (Vancouver)
Languages: German, English, French
"Effective and impactful leadership requires knowledge of your roots as well as confidence in your strengths. It allows you to truly understand that it is less risky to embrace change than doing the same thing again and again."
Through his own career, Malte is personally familiar with the complex demands made of international executives. For more than 25 years, he has gained professional and life experience throughout Europe, North America and Asia. In his work as consultant and trainer, he combines his experience in international business and consulting with his passion to empower teams and organizations in order to connect and grow further.
Malte studied in Vancouver, Freiburg and Paris and worked as Relationship Manager at BNP Paribas and HSBC for multinational corporate clients and issuers, with teams from all over the world. Following his dream to accompany leaders and teams on their journey towards personal and professional growth, Malte founded kalum consulting.
Malte is a father of three and lives in Hamburg. He loves being a good host and playing the sax.
How do you unleash creativity and courage in your work with teams?
"I strongly believe in challenging myself to be courageous and thinking out-of-the box as much as I possibly can, every single day: As a facilitator, as a sparrings partner with my colleagues, as a trusted advisor to our clients. Creativity and real solutions arise when you do the unexpected, when you point towards what really matters with an objective to innovate and grow."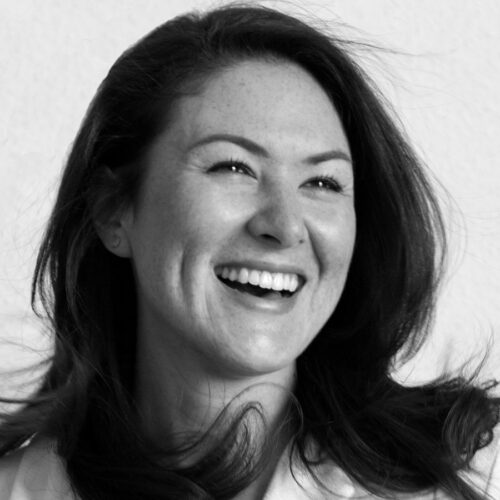 MBA Business Administration – Healthcare (Cambridge)
BA and MA Bauingenieurwesen (Stanford)
Language: English
"Who you truly are is so much more than your title and your salary. Who you truly are is infinite possibility, waiting to be directed so that you become the leader you always knew you could become."
Songya is a three-time entrepreneur with 12 years of business and management experience spanning the US, Europe, and China. Songya wants to contribute-to and live-in a world where inspired human beings conspire to thrive in an increasingly complex world. She most enjoys working with mission-driven organizations that operate in fast-paced, complex, and ambiguous environments.
Her clients' employees are often hyper-intelligent and not easily fooled by commoditized trainings on the market today. Songya brings a dash of calm and a spark of the unexpected. She supports people and organizations to find alignment in their leadership and be authentically happy so might positively impact their organizations and the people around them.
She's currently pondering: What would work be like if we each accepted ourselves (good, bad, & ugly) just as we are?
How do you unleash creativity and courage in your work with teams?
"I challenge my clients to lean into conflict and discomfort, to ask big questions, and to take delight in the details. I believe that it is critical to foster environments of psychological safety so that we can speak the hard truths and move past drama and gossip. From here, group flow, creativity, and collective intelligence truly thrive."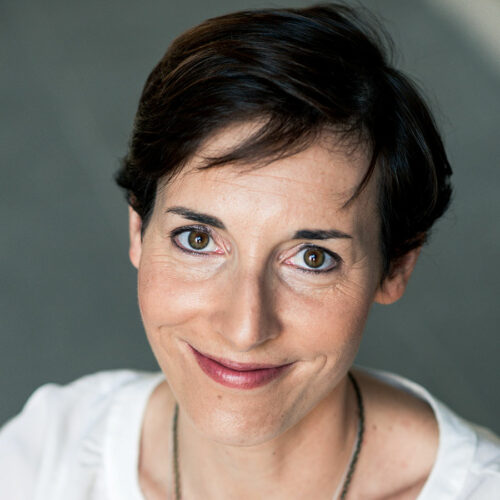 Master Degree Strategic Management (HEC Paris)
Systemic and strategic approach of Palo Alto (Grégory Bateson Institute)
Languages: English, French
"To get something that you never had, you have to try something that you never did."
With more than 12 years of experience in strategy and management at BNP Paribas, Aliénor has real knowledge of managerial and organizational issues.
She is a member of the Codesign-it collective. Passionate about mobilizing individual and collective potential, she created This Way Up to help managers and companies achieve exceptional results by capitalizing on their own resources and experimenting with new managerial practices. Co-designer and facilitator, Aliénor practices individual and collective coaching, co-development, design and facilitation of collective effectiveness sessions. These different practices feed off each other and allow her to offer the most appropriate approach to meet her clients' challenges.
She particularly enjoys working on complex problem solving, project acceleration and collaborative innovation. In particular, she follows management committees and intrapreneur teams with a support approach in the service of their objectives and acculturation to new ways of working.
How do you unleash creativity and courage in your work with teams?
"By creating the conditions for alignment, individual and collective trust and engagement within the team."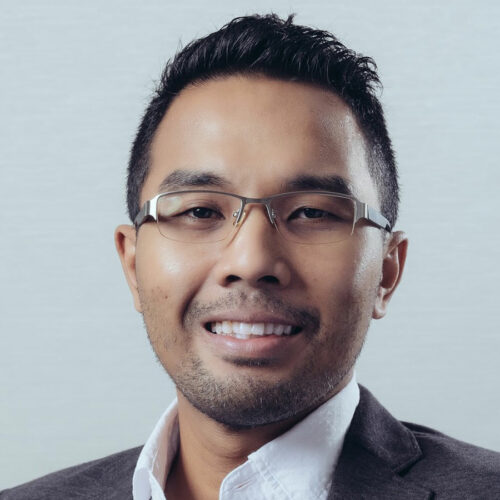 MBA Business Administration (Strathclyde, Glasgow)
BA Marketing Management (First Class Hons, Northumbria)
Languages: English, Malay, Indonesian
"It's next to impossible to 'change' other people. But real leaders change themselves first, then create work-life environments where people can experiment, grow, be inspired and, hopefully, change positively."
With over 20 years of international business management, operations and training experience, Isman's unique profile and career experience bring a special edge to his practice. His stories cut across many domains and industries: from circuses to theatres, startups to multinational corporations, technical arts to high technology industries.
Isman helps leaders and teams get better at working together by co-creating workplace effectiveness and increasing productivity through Actionable Leadership, Culture Development and Self-Organisation.
A Strathclyde MBA, Isman began his corporate career at Oracle Corporation and held senior roles at two of New York City's most innovative advertising technology companies, Isman's credentials include ICAgile Accredited Instructor, Management 3.0 Licensed Facilitator and an official Miro Experts partner.
How do you unleash creativity and courage in your work with teams?
"By having the belief that each and every member of the team possesses immense potential, experience, knowledge and skills. I am always at my peak of creativity and courage whenever I am challenged to imagine and craft the most effective and innovative ways to encourage team members to contribute to the collective team intelligence."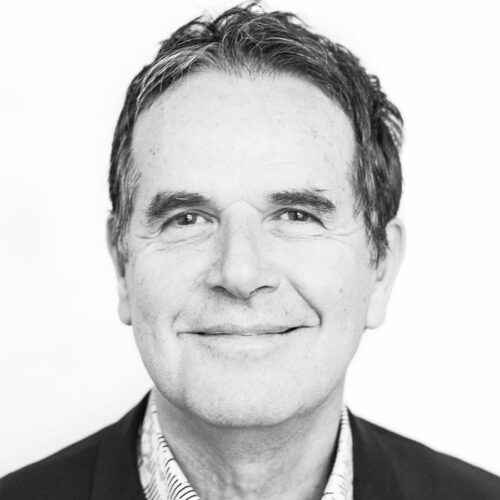 MBA (Sherbrooke University, Canada)
MA and BA in Psychometric Learning (Université de Montréal, Canada)
Languages: French, English
"Never leave the people you meet in a worse state than when you met them initially. Be sure to make people great and that by having known you, you have helped them grow."
Daniel has worked for more than 30 years with executive committees and management teams to assist them on complex challenges of growth, organizational transformation and leadership development.
He also specializes in client-experience improvement strategies and does so by developing the credibility and influence of national and international executives with whom he works. He is particularly interested in deep cultural transformations that require creating business environments that drive performance and innovation. Based on a deep understanding of work based learning, he imagines and puts into motion some audacious pedagogical approaches that take advantage of interactivity and collective intelligence.
Daniel is the founder of Sage Consulting and is the father of two grown-up boys. In his past time, he enjoys taking some time off in a tree house in his home region in Québec and plays basketball.
How do you unleash creativity and courage in your work with teams?
"Making sure that people feel safe to say what they feel or what they think. Be sure that you are not acting as someone trying to impress but to be open to learn from people. Every human story is a relevant and inspiring. We are all students of the human experience."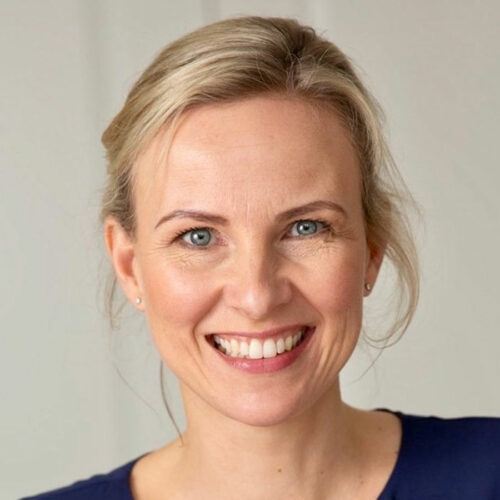 MA Communication, Occupational and Organizational Psychology (LMU Munich)
Communications and Journalism (Salamanca, Spain)
Languages: German, English, Spanish
"Change is inevitable, but growth is a choice."
Melanie is a specialist for communications and personal development and gained experience in various management positions, both domestically and abroad. She has worked for over 7 years in international corporations and on the agency side, as well as at a European governmental organisation.
Her goal is to support people in using their potential - no matter what roles and systems they are in. In her collaboration, sustainable development processes are initiated, solutions are jointly developed and worked out in such a way that they can be implemented in the daily workflow. Her tools are intuition and clear methods with the systemic attitude. It is important to her to always create an appreciative and positive framework for cooperation so that exchange can take place on an equal footing and growth.
Melanie has lived and worked in Germany, Spain and Portugal and lives in Hamburg. She is the mother of two children. Melanie is passionate about travelling, Yoga and literature.
How do you unleash creativity and courage in your work with teams?
"With my unerring intuition and clear methods, paired with the systemic attitude: People "behave" opposed to people "are" – in a manner depending on their surroundings. In addition, I create a one hundred percent appreciative and positive space for everyone!"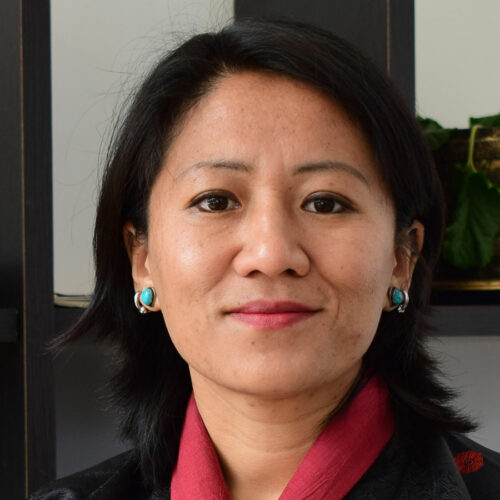 MBA (Amity University, India)
B.Sc Computer Science (Bangalore University, India)
CIPD Intermediate Diploma in Learning & Development
Languages: English, Dzongkha, Hindi, Nepali
"Life's most persistent and urgent question is: What are you doing for others?"
-Martin Luther King Jr.
Meenu has a diverse background in multiple sectors playing different roles before dedicating the later part of her professional life in the learning and development field. She has worked primary in Bhutan, India and the UAE and has also spent a year being a digital nomad, working with clients globally from whichever country she happened to be in.
Meenu has earned the title of Assoc. CIPD after completing level 5 CIPD (learning and development) from The Chartered Institute of Personnel and Development, which she is a member of. She also has a Masters in Business Administration and a Bachelors in Computer Science.
She is an avid learner and is passionate about the science behind learning. In her free time, she enjoys travelling and hiking with her partner. She is also a novice minimalist and a strong environmental sustainability enthusiast.
How do you unleash creativity and courage in your work with teams?
"By asking a lot of questions, empowering teams to make decisions and creating a safe space for mistakes."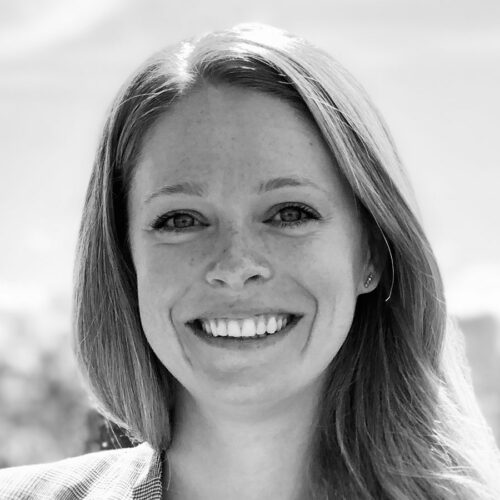 PhD candidate in Industrial-Organizational Psychology
Languages: English, French
"Being able to effectively manage our energy is a major determinant of our well-being and performance at work. Psychological capital has never been more important in the work place than today."
Jessica is a PhD student in Occupational and Organizational Psychology and has a Bachelor's degree in Psychology from the Université de Montréal.
Her thesis addresses the issues of psychological health of university-level students and the protective role of psychological capital. In recent years, her research has allowed her to travel around the world to present her work in several international congresses. Jessica specializes in organizational development and change management in business.
Listening to the needs of the people and organizations with whom she works, she enjoys finding innovative solutions and getting people to succeed and achieve their goals. She is also passionate about issues related to the management of human potential, leadership and well-being at work.
How do you unleash creativity and courage in your work with teams?
"Involve everyone! To me, it's important to make every single member of a team feel like they truly belong to the team, that they have a role to play and that what they have to say is important. At the same time, by creating a climate of psychological safety, you encourage innovation and the generation of new ideas."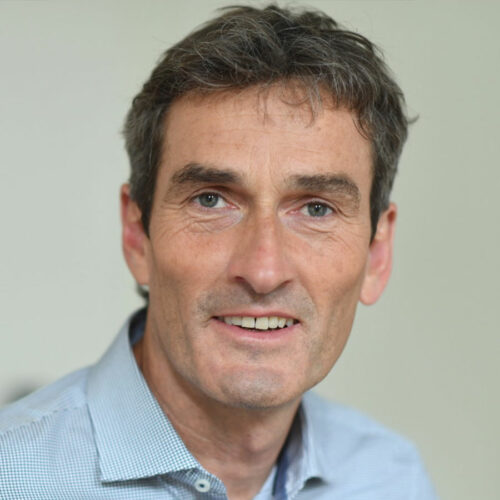 Business economist (KV Winterthur)
Ingeneer for IT architecture (KV Zürich)
International project management (University of Vienna)
Languages: German, English
"In a constantly changing and more complex world, leaders and their team members have to rely on each other to find common solutions for the challenges they face in their organisations. This needs a different kind of leadership than yesterday. Agile leadership builds on trust, openness and the ability to be a supportive leader to the organisation."
For the last 15 years, Stefan has been successfully working as a coach and consultant in international organisations. As a systemic consultant, he supports organisations in their agile transformation process. As a business coach, he accompanies leaders in their personal development.
Stefan started his consultancy career as a group dynamic trainer. He loves to support teams in their development. Beforehand, he worked as a leader and project manager in Eastern Europe.
Stefan is Swiss and lives currently in Southern Germany.
How do you unleash creativity and courage in your work with teams?
"For me, it is always key to start from "what is". Then, focus on what is the desired goal we are aiming for instead of looking for the reason why things are not working. In this environment we can grow, building on our own ressources."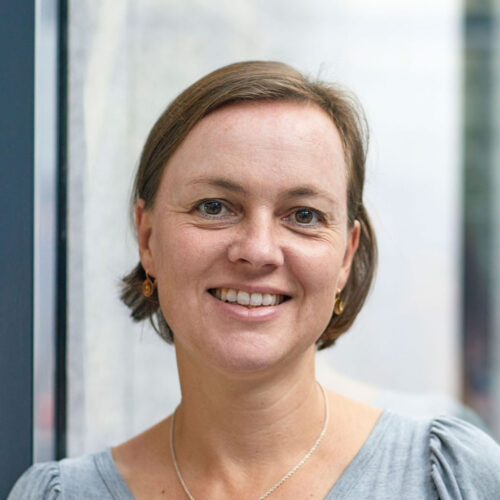 MA Communication Studies,
Industrial and Organizational Psychology & Media Law (Munich)
Journalism (Barcelona)
Languages: German, English, Spanish, Portuguese
"Perfection hinders growth. If you try to be perfect, you stop taking risks. You don't learn anything that way.."
Friederike is a truly empathetic organizational talent: she has gained over 15 years of experience in project management both in international corporations and in a small company as a personal assistant. Both in Barcelona in her role as an event manager for a multinational chemical company and in Hamburg as a team assistant in a global duty-free retailer, she has acted as a link between departments and helped to ensure that communication is swift, efficient and, above all, transparent.
She is extremely solution-oriented and provides unfailing support to the kalum team by taking care of all organizational issues that arise.
Friederike lives in Düsseldorf and has two children. She loves traveling, being in exchange with other cultures and languages and has rediscovered inline skating for herself.
How do you unleash creativity and courage in your work with teams?
"I always remind myself to put aside perfectionism, not to think too long, to allow all thoughts and ideas - the more (and often the crazier) the better! And: really genuine listening is the key to good teamwork and creative solutions. "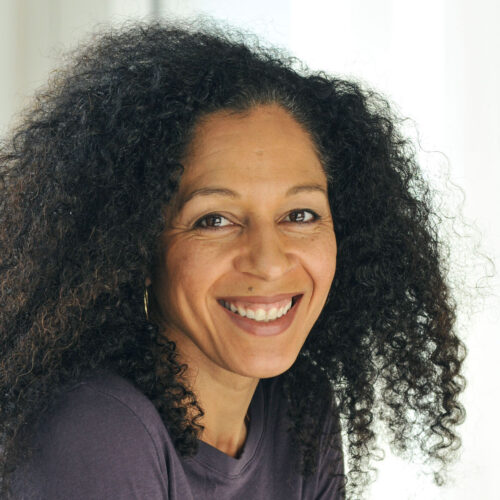 Photography
(Portrait, Documentary, Corporate, Architecture)
Communication Design
(Corporate Design, Webdesign, Corporate Marketing)
Team partner of Dr. Regina Dahmen-Ingenhoven
(Creative Interior Productions)
Hakomi Practitioner
(Assisted self-study and self-discovery)
Languages: German, English, French
"The versatility of tasks is invigorating for me. To develop challenges further in an unconventional way, to go new ways, to track them down and to link them. Individuality and distinctiveness are my guideline here, heart and soul my motor."
As a photographer, designer and creative director, Beate is more than just a visual person. Her portfolio includes a colorful crossover of projects and assignments in the conceptual and design fields. She loves challenges, breaking conventions and finding new solutions. Individuality and honest and courageous collaboration are especially important to her.
kalum consulting gets enriched with her creative ideas, artistic eye and know-how of her extensive design background. For Team Offsites, she succeeds in creating unusual ambiences with unforgettable, non-work-typical atmospheres that stand out from the general workshop setting. Places are created where participants can shine and feel comfortable, grow together as a team and begin to boldly shape the future .
As a professional photographer, Beate captures mood and unforgettable moments with vivid photos and videos.
How do you unleash creativity and courage in your work with teams?
"I sincerely listen and encourage others to be themselves and to do things differently. I always look at people's potential and focus on that. Even if it is still hidden or like a tender plant. Who is really seen can develop infinite courage and energy. Laughing together is liberating."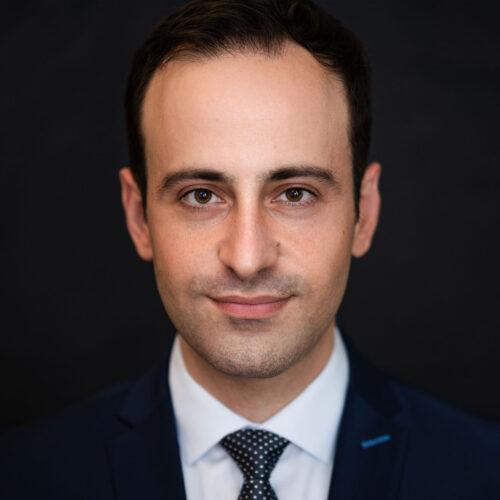 PhD (University of Westminster)
and MSc (LSE) in International Relations
Certified Professional Co-Active Coach and ACC (ICF)
Languages: German, English, Italian
"Challenges often appear impossible from close up – until we overcome them and know that they've helped us grow and realize some of our potential."
Daniel has 8 years of experience in supporting organizations in strategy & change management at Boston Consulting Group and his own consulting practice. Daniel headed an NGO with 3.000 members, helped build up a political start-up and successfully managed their campaign for the 2019 European elections.
Daniel is an executive coach supporting the personal development of new leaders and their teams. He combines the analytical approach of a consultant with the coaching mindset & tools to help others realize their potential and develop their own solutions. Daniel taps into his own experience in managing diverse teams for the past 15 years, and brings a can-do mentality and calm presence to his work.
Half-Italian, half-British, Daniel has lived in the UK and Germany and is based in Berlin. He is an avid reader, hosts a personal development podcast (politicwise.org) and is a certified Wim Hof Method instructor.
How do you unleash creativity and courage in your work with teams?
"By establishing high-support & high-challenge situations and deeply believing in peoples' resourcefulness."
A large number of animals found in the breath-taking scenery along Kalum River is of immense spiritual significance to the indigenous First Nations. It is these analogies that we like to use in our consulting work to underline their significance.
"The beaver symbolises wisdom as well as self-sufficiency and hard work. It is extremely productive, creative and resourceful."