Connect teams genuinely to collectively design and shape the future.
Management teams, newly appointed executives of management teams aspiring to align their team
What is it about?
A key moment to step out of the ordinary and break new ground

Changing perspective in order to unite and collectively align on executive management key issues

Creating one team by strengthening cohesion, trust and collaboration

Finding solutions to complex challenges

Coming together to shape the team's and organisation's future and subsequently making it happen in a systematic way
Results you can expect
Unity and enhanced trust

Alignment and clarity on ways of collaboration

Shared purpose and business vision

Motivation and energy

Empowerment to engage and mobilise participants' teams for future endeavours
Arrange initial meeting
Teams (often with newly appointed members or managers)
What is it about?
In an informal setting, creating an opportunity for a new team to unite and build relationships via a solid base camp

Clarifying the team's goals, individual and collective expectations as well as roles and responsibilities

Putting the spotlight on team member's strengths and interests

Assuring that new team members are properly onboarded

Creating a first action plan to create momentum
Results you can expect
Build trust individually and among the team

Leverage the team's diversity

Create engagement and a pioneering spirit

Tools to collectively climb the summit
Arrange initial meeting
Strategy Alignment Workshop
Teams (often those that have been together for a certain time)
What is it about?
In an environment of constant change, reviewing and reshaping team mission, strategic goals and roles as well as communication and work processes

Continuing to build a solid base of trust and team spirit

Facing potential conflicts and finding sustainable solutions

Getting support on managing change with key stakeholders

Creating a team action plan and communicating your results
Results you can expect
Identify ways you can significantly increase productivity as a team

Strengthen the performance of your team and ultimately your entire organisation

Unity and engagement on your path to build a high performing team

Solve problems through dialogue, commitment and concrete action
Arrange initial meeting
What is it about?
Cultivating a culture of collaboration, mutual support and tackling problems as one team

Uncovering certain dysfunctional behaviours

Encouraging teams to find solutions together by walking the unbeaten path

Define a team vision and translate problems into solutions that last

Monitoring progress over time and celebrating team successes
Results you can expect
Increased self-awareness and team awareness

Improved collaboration and team performance

A set of shared tools and techniques to tackle problems pragmatically as one team

Create openness, mutual support and psychological safety
Arrange initial meeting
Sharpen your leadership and management skills to fully unleash your leadership potential.
Talents, (recently onboarded) employees, managers, executives
Face–2-face event or webinar, one or multiple days
What is it about?
Collaborative, participative, interactive way of learning

Encouraging people to learn together, to share challenges and look for solutions together

Developing key skills, competences and knowledge
Themes could include:
Leadership and management skills

Communication, feedback and presentation skills

Conflict management, sales and negotiation skills

Leading in times of transition and uncertainty

Business vision

Resilience and well-being
Results you can expect
Increasing managerial and (self-)leadership competencies and skills

Providing a set of shared tools and concrete techniques

Offering participants a privileged moment to develop themselves and to increase self-awareness and authenticity
Arrange initial meeting
Leadership Development Program
Talents, (recently onboarded) employees, managers, executives
What is it about?
Same foundation as in Leadership Training, yet, this a structured, modular leadership development programme which can last from 6-12 months

Holistic approach to make your talents and employees fit for the future by creating a lifelong network and community of truly committed employees

Helps to break down silos across functions and borders
In combination with individual coaching sessions, team retreats and C-level implication
Results you can expect
Same as in Leadership Training, and on top of that:

Enhanced employee engagement and motivation

Participants leave with concrete tools and a desire to try out new ways of leading

A community of truly connected alumni characterised by mutual support and openness
Arrange initial meeting
Executive Coaching and Retreat
Talents, managers, executives
What is it about?
Creating clarity and defining purpose towards personal growth

Cultivating an executive presence and the ability to inspire others

Enhancing self-awareness and authenticity

Developing a strategic, play-to-win vision to launch critical change initiatives 

Putting the spotlight on personal and professional challenges as well as on potential conflicts
Results you can expect
Obtaining clarity in challenging situations and providing security in times of unprecedented change

Better understanding one's own leadership style

Increasing one's ability to lead others effectively

Gaining new perspectives

Managing conflict and handling complex negotiations with ease
Arrange initial meeting
Talents, employees, managers, top executives, entire staff
What is it about?
A large-scale interactive event to create sustainable engagement on a local or global level

Creating an opportunity for employees to strengthen relations, building networks and deepening their understanding of the organisation

Sharing a memorable key moment to pass on strategic messages to all employees and having teams develop these further using highly engaging formats

Fostering a common understanding between participants and different entities of an organisation in regards to vision, strategy and culture

Developing individual and collective leadership based on a shared mindset
Benefits / Key Outcomes / Results
Inspiring a large number of employees and arousing a sense of pride and engagement

Translating a set of perspectives and ideas into a sharpened vision of the future

Enhancing the willingness to truly collaborate in a pragmatic way, across borders

Strengthening the culture of the organisation

Putting agreed decisions directly into action on a local and global level
Arrange initial meeting
Unleash collective energy and intelligence to truly set the path for sustainable organisational transformation.
Transformation Accompaniment
Employees, managers, executives, clients
What is it about?
Accompanying organisations in co-creating, rolling out and implementing transformations on a global scale at the intersection of leadership, culture and strategy

Allowing large parts of the workforce to actively help shape the future of the organisation, based on the foundation of a solid vision of the executive team, via a highly engaging, participatory and energising approach spanning over several months

Using a tailor-cut and modular approach co-created with you, methodologies could include consultative pulse checks, virtual workshops, training and coaching sessions as well as physical offsites and large-scale events

Turning your strategic change initiative into a widely supported, participatory process

Harvesting the collective intelligence of your team and their people to unleash the potential of your organisation

Creating original and meaningful means of personal and collective expression: forums, innovation boot camps, seminars, focus groups

Bringing people together, strengthening teams and training leaders to live a culture of action and entrepreneurship

Defining organisational values and desired behaviours to drive your work, decisions and actions
Results you can expect
Connected and truly engaged employees from all levels, business lines and geographies who continuously develop important change initiatives

Allowing teams to have a real impact on driving and shaping change

Increased performance

Consistency between your strategy, culture and operating model

Setting the scene for further growth and demanding organisational transformation

Real dialogue

A community of "lighthouses" who actively carry on change initiatives to the next level

Inputs from participants embedded and reflected in your new corporate strategy
Arrange initial meeting
Stakeholder Involvement and Consultation
Employees, managers, executives, clients
What is it about?
A methodology that allows to connect with and consult key stakeholders via a structured approach

Reaching out to key stakeholder via questionnaires, focus groups and virtual or face-to-face workshops to obtain data, insights or validate hypothesis on major change initiatives

Evaluating or testing potential ideas

Refining and further specifying a pre-defined concept

Laying the foundation for global change initiatives

Encouraging and driving bottom-up initiatives
Results you can expect
Valuable data to better understand and measure your workforce or clients, notably to improve your initiative, concept or strategy

Heightened participants' understanding of the organisation

Increased employee engagement and participation towards a specific goal

Leveraged local intelligence

Sustainable individual commitment towards a specific organisational objective

Validated hypothesis or assumptions you have on business development and change initiatives within your teams
Arrange initial meeting
Innovative solution in the virtual space.
We are specialists in the virtual space. Our own decentralised organisation has led us to digital set-ups far ahead of Covid-19 that enable creative, lively and successful team coachings and trainings.
We set up entire virtual leadership trainings and inspire participants with the energy we create.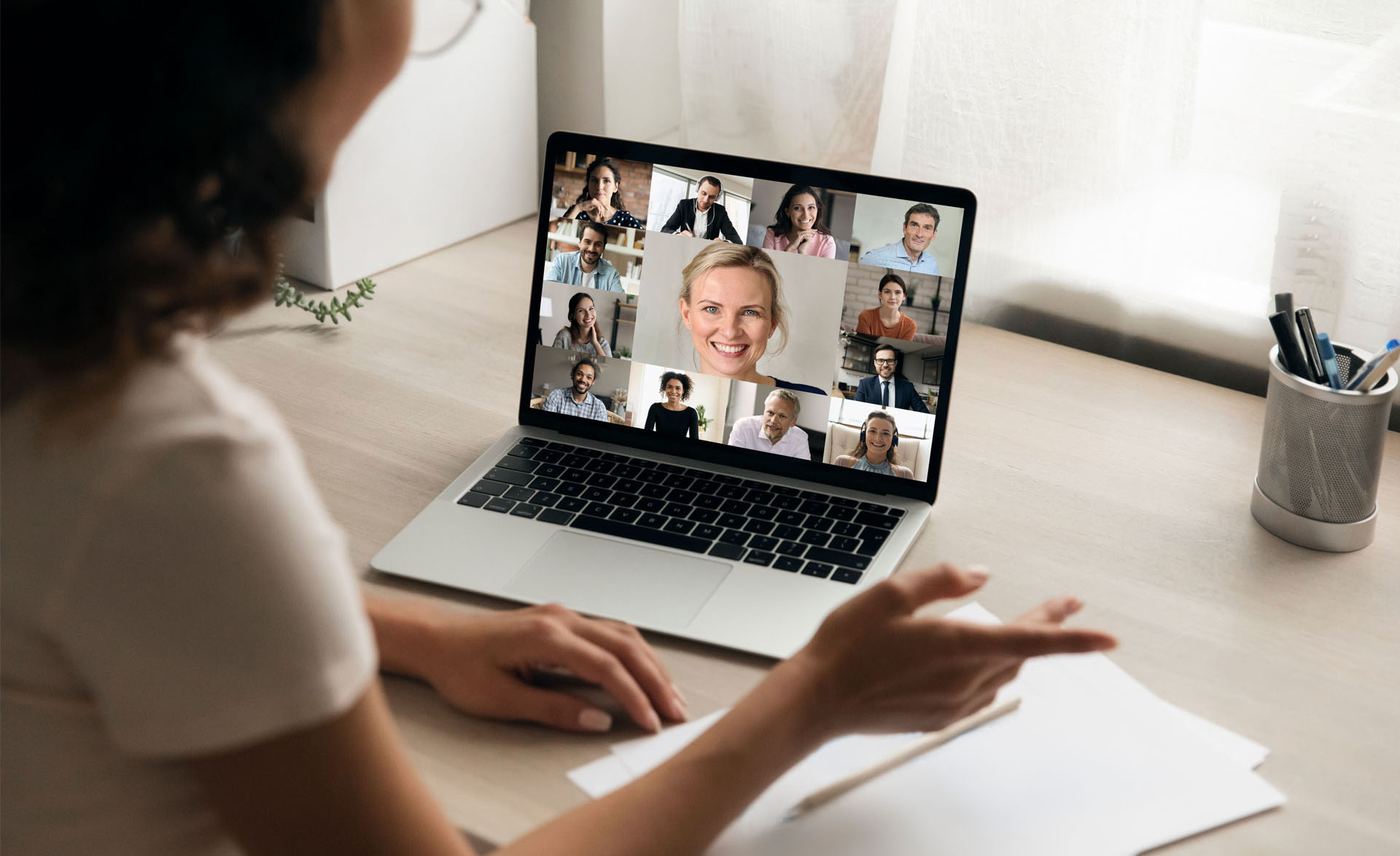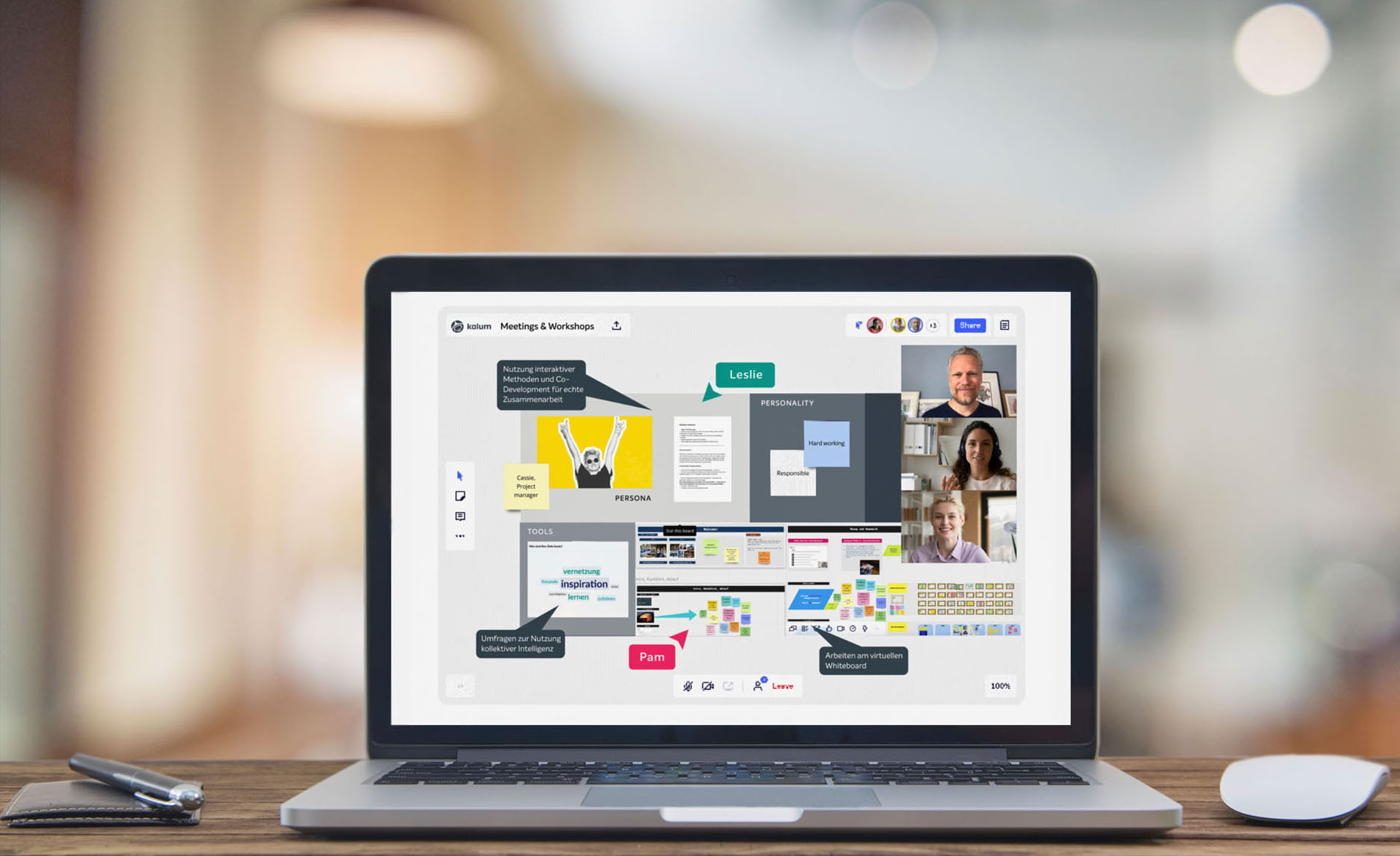 A large number of animals found in the breath-taking scenery along Kalum River is of immense spiritual significance to the indigenous First Nations. It is these analogies that we like to use in our consulting work to underline their significance.
"The bear is an important heraldic animal and symbol for the First Nations. It plays an important role in their legends and myths. Its ferocity evokes respect. Being 'the bear' in organisations implies having the courage to drive things forward."